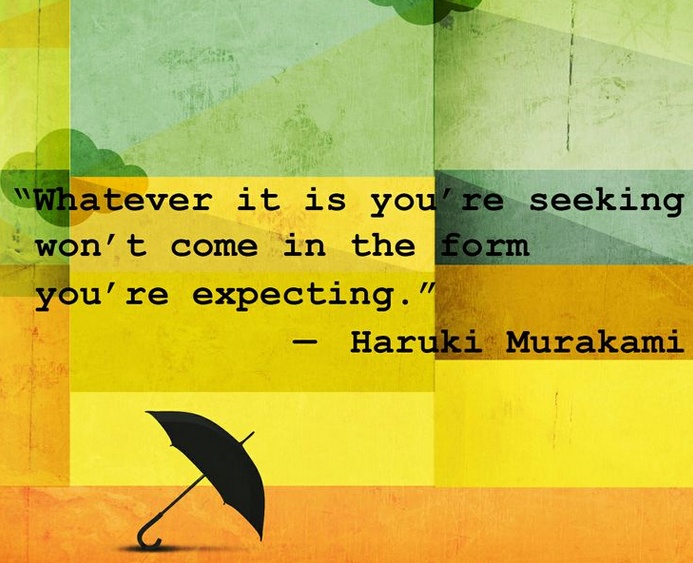 As a professional storyteller, you are familiar with what it takes to tell an effective story. You have a good grasp of the fundamentals of character, plot, emotional stakes, theme, conflict. Of narrative tension and dynamics. You can rattle off the stages of the Hero's Journey like a gamer reciting courses in Mario Kart 7. You know the power of fairy tales, the uses of Jungian archetypes, Robert McKee's screenplay structure, and the importance of Plato's Cave. You can bring it from the Bible, the Talmud, the Koran, the Upanishads. From the Star Wars canon, Murakami, Mark Twain and Maya Angelou. From Julia Child's book on French cooking, Stephen Hawking on black holes, and nature's big book on biomimicry.  You've even got vocabulary from indigenous storytelling, and the world's oldest stories–stories of Coyote and Crow, of Loki, the Norse trickster, and Ogun, the African god of iron. You can, as our colleague Dr. Anna B. Scott, likes to say "take it all the way back to turtles."
What's more, you are equipped with the skills, tools and technologies that help you bring stories to life in multiple dimensions: social media, games, print, video, dance, transmedia, music, phone, face-to-face. Whatever the stage, you can strut it.
Fantastic. You can tell a story. Now ask yourself this question: What can your story tell you?
This is one of the most critical questions a storyteller can ask of a story, because its answers connect stories to outcomes. They complement ways of knowing (the telling of the story) with ways of being (what the story tells). They reveal meaning beyond what's in the literal text of the story. In answering the question, you can understand what kind of work a story is doing in the world. What your story tells you completes the circle suggested by the arc of your t0ld story.
To get you started, here's a list of Ten Things Stories Can Tell You–ten types of outcomes you can look for in the telling of a story:
1. Data. One of the purposes a story serves is to bundle data.  Data lives inside stories, not the other way around. Stories precede data. An indicator of a story's effectiveness is its ability to generate data over a significant period of time. The amount of useful and compelling data generated by the Climate Change story is an indication of its potency.
2. Secrets. Listen! An effective story whispers in your ear. It tells you as much about what doesn't transpire, as what does. It suggests what's not being said, and who's not saying it. It hides things that are there for you and your audience to discover.
3. Newness. The great Disney animator, Woolie Reitherman, once told me of his boss, Walt Disney, "He had an appreciation and a love of newness." If your story's got legs, it will never be redundant, no matter how many times you repeat it, because with each telling, it produces new outcomes. Over time, it will connect with new technologies, new people, and new developments in the world, however unforeseen they may be.
4. Surprise. When you tell your story, do unexpected things transpire? Stories aren't meant to only surprise their audiences. If they're any good, they surprise their tellers, too.
5. Songs. Stories invoke music. They inspire new music and place old music in a new context. Listen to your story and it will sing you its songs.
6. Transactions. You must pay attention to how a story comes back to you in order to turn it into money. This can mean lots of different kinds of "telling," depending on the context. Everything from how to sell more whiskey to how to resolve customer complaints faster and better. 
7. Participation. You are not in this alone, you know. As unique as your story is, it's not the only one of its genre. The more open you are to contributions, the more lift you'll get from your audience. Witness the fan fiction phenomenon. It looks as if Star Trek fans will get to make an official Star Trek feature film released by Paramount Pictures. That's participation!
8. Direction. Stories have a type of magnetism that their tellers can sense like birds feel the autumnal tilt of the planet. They are not static. They are as dynamic as anything else in the universe. They will seek their direction and their ground, and it is for the storyteller to honor those subtle geographies.
9. Intention. Think of your story as a boomerang. It will, if thrown skillfully, come back to you. What is your purpose in throwing the boomerang? What are you aiming at? Whatever it is, it will help you connect with others with the same and similar intentions.
10. You. Finally, we get to the most important thing any story can reveal to its teller. The story of you. Who you are, and the journey you're on. A story can't not be about you. It is your lens. Your way of seeing, and intra-acting in the world. Your future is encoded in your story. Pay attention to what your story tells you, and you will give yourself your best chances to shape your future.
Listen!
Tags:
Archetypes
,
Bible
,
Big Data
,
Carl Jung
,
Climate Change
,
Coyote and Crow
,
Data
,
Dr. Anna B. Scott
,
Indigenous Stories
,
Joseph Campbell
,
Julia Child
,
Koran
,
Loki
,
Murakami
,
NASA
,
Ogun
,
Plato
,
Plato's Cave
,
Robert McKee
,
Screenplays
,
Star Wars
,
Stephen Hawking
,
Story Structure
,
Talmud
,
The Hero's Journey
,
Twain
,
Upanishads
,
Walt Disney
,
Woolie Reitherman