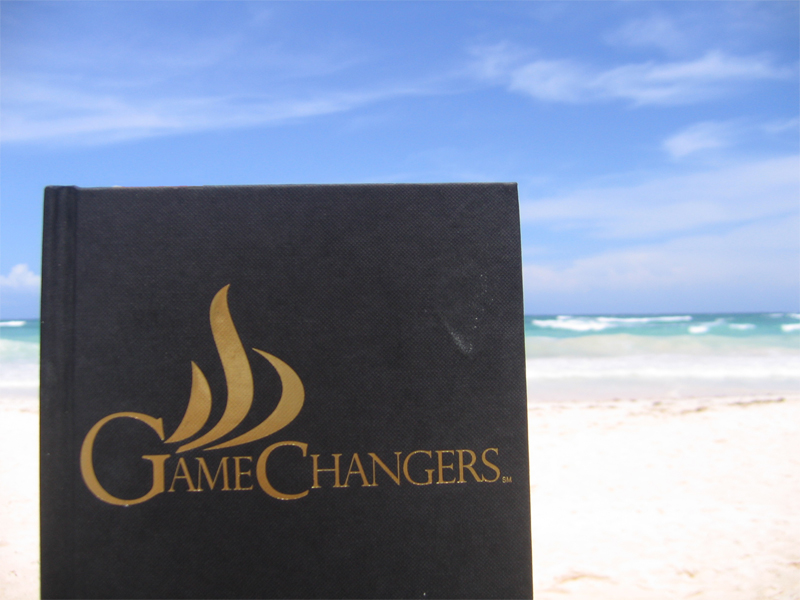 Here's an excerpt from my book, GameChangers–Improvisation for Business in the Networked World, on the future of the organization.
[The resistance to this change is fierce. I cannot begin to tell you how many times, in the short existence of bigSTORY, we've encountered managers who claim they want to embrace the evolution I describe here, but whose true agenda is maintaining the status quo. Note to those managers: Don't waste our time, or yours. To the rest of you: Let's go!]
Key phrases are my italics:
Forces of Nature
The old models are giving way today as surely as moun­tains give way to the elements.  The citadels of the Industrial Age will ei­ther collapse or evolve in wave after wave of change brought on by the global digital economy.  The Networked World demands a fluid model, one that can roll with those waves of change.  A new, more flexible and creative type of business organization has become inexo­rably necessary and ultimately unavoidable.  This new business structure will accommodate new ways of working and new genera­tions of employees doing that work.  This new structure is the net­work.  The networked organization communicates, both internally and with the world, via a massive, ever-changing constellation of channels.  It is increasingly non-hierarchical.  It provides fertile ter­ritory for those businesspeople with entrepreneurial instincts, no matter where they reside in the organizational scheme of things.
Just as in the Industrial Age, the organizations of the Net­worked World mirror the way products get produced.  The way products get produced today is via networks.  These networks enable the complex web of communication required to connect production lines that may run all the way from Kokomo to Kinshasa; and they open the endless matrix of marketing, sales and distribution points made possible by the internet.  The effectiveness of a com­pany's performance in this wonderfully chaotic networked environ­ment will ultimately decide the success of the business.
Organizations designed to thrive in the Networked World are more biological than industrial.  They resemble their employees more than their employees resemble them.  They are highly adaptive, open, sensitive to their culture and their environment, and ultra-re­sponsive to their audience.  They continuously evolve, nurtured by a steady stream of intelligent input from inside and outside the organi­zational organism.  In this biological archetype, where good ideas originate is not half as important as how those good ideas are nur­tured toward realization and profitability.
[A lot of you understand that this is What the organization will inevitably become, not through any particular intention as much as through the forces of nature acting on the business environment. See us for the How.]