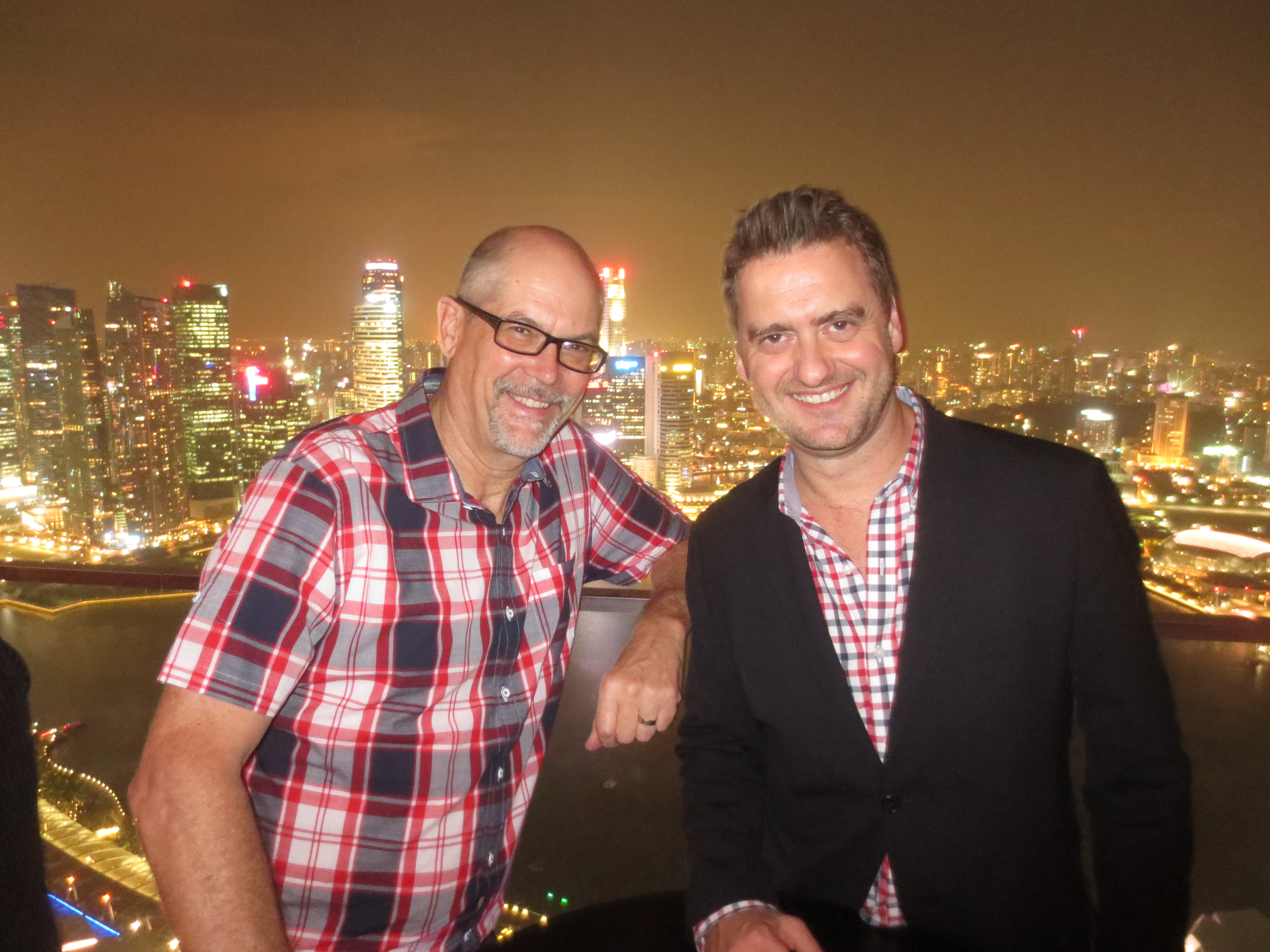 He will be the first to tell you he's 'not going anywhere,' so let me be the first to tell you that he is. We are losing Jeremi Karnell, the co-founder of bigSTORY as a partner in the company. He is taking a job with a Boston-based start up  that's as close to a lock as a start-up can get, and their odds got even better now that they have him on their team.
He may not be going anywhere, but we will miss him. Will miss the fabo collabos and adventures in Singapore and Milan and Marina del Rey. Will miss the work weeks at his family's beautiful home Spicewood, Texas, on the part of Willie Nelson's ranch Willie had to sell to the IRS for back taxes but then got to buy back for a dollar so he came out smelling like a yellow rose, in a deal only Willie Nelson could do. It is a home that comes with stories, and with neighbors who drop by after dinner and bring their guitar and sing by pool as we drink great wine and gaze out onto the moonlit Pedernales River down in the valley. How can we not miss that?
We'll miss the laughs we had on the regular, the agility of our collaborations, and the exceptional work we turned out together over the past two years for our clients.
He says he's not going anywhere, but his aesthetic and talent will be focused on another company's clients now, and we will miss them. Jeremi brought a sophisticated, compelling signature to everything he touched, and it became our look, our signature, our first visual identity.
He may not be going anywhere, but we are going to lose access to his bulldogs, Chloé and Mickey, and we'll miss them because nothing is more grounded than two bulldogs in a room. It's like two cops in a bar full of perps. Shit settles down in a hurry with two bulldogs in a room. Our shit isn't going to settle down half as fast without Chloé and Mickey to settle it.
We are losing him at the same time he's getting back into competitive dancing after 10 years. Coincidence? Who cares? What we care about is that we'll miss being able to point at his new dance videos on YouTube and say, That dude, the one doing the drop that would snap your spine or mine? — works with bigSTORY. I mean, we might still say it, but with much less cred.
And yet, despite the sads we have about him leaving, what we will miss with his going is only a fraction of what he has given us by being part of our lives and our work for the past two years. His legacy is lasting here, and our door will always be open to him and his family and his bulldogs. Because all doors open for bulldogs. Here's to great success in the new gig, J! Dance on, brother!