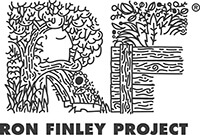 Case Story
How a designer-turned-urban-gardener found his voice and got heard around the world.
Through his group, The Ron Finley Project, Ron plants edible gardens in the 'food desert' of South Central Los Angeles. This is where we meet him. When it's time to plant a garden of his own, Ron plants it where the City says you're not supposed to–in the median between the sidewalk and the street, what the City of L.A. calls the parkway. It is a challenge to the status quo, always a strong choice in a narrative. Disruptive, to use the word of the moment.
Ron's fantastic garden, and the City's attempt to shut it down, become a local news story. Bob Dylan's son, Jessie, and his company, Wondros Films, see the news story and make a beautiful 3-minute short about Ron and what people are now calling The Gangsta Garden. The Wondros film comes to the attention of the TED Global Conference. And leads to an invitation for Ron to speak. Ron asks if we'll help him with his talk.
We help Ron build his talk using Layers of Meaning, a story analysis framework that isolates Cosmetic (informational), Emotional and Meta meaning in a story. When Ron rehearses his talk for Chris Anderson and the TED team, they want him to add information. Data. We are easily able to identify the places where information can be inserted and used to dial up or dial down emotion at those places in the story. Using our framework, we are able to immediately relate the new information to other elements of the story.
Ron's TED talk becomes legend, and is a springboard to his status as one of the most visible and inspiring food justice warriors in the world. To use Ron's phrase, we've planted lots of shit together. We are the chief storytellers at his annual event, Da Function, which he produces through his non-profit, and consult with his non-profit on his sponsorship deals and other business opportunities.