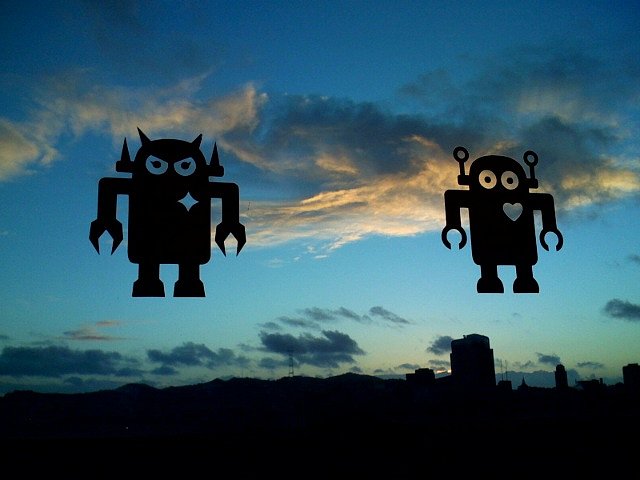 In the machine age, companies were built like machines, because machines are what most companies built and serviced. What companies build and service today are communities and customers. Let me clarify. That's what the people in companies build and service. The machines [with increasing intensity] build and service one another.
Despite that huge shift, and the fast-changing relationship between humans and machines, the machined organization is still the dominant human paradigm. Job titles and corresponding roles are as replaceable as circuit boards. The best job candidates are said to be those who can best "fill a role," as if the role's depth and dimensions have already been sized and machined.
Consistent and predictable performance at scale is what these machined organizations are designed to produce. That's not the problem. To stay in business, any company needs consistent and predictable performance, and to grow, it needs to scale. The problem is that machined orgs are not designed to produce anything else.
To build communities and serve customers, companies operate in networks, which, unlike a well-built machine, are volatile and unpredictable. Under these uncertain conditions, machined orgs glitch out, and miss opportunities that happen too fast for them to respond. In extreme conditions, they beat up passengers and kill giant rabbits on airplanes, or allow grifters to loot the organization.
The behaviors needed to deal with volatile and unpredictable conditions require improvisation and adaptability. In other words, the unpredictability of one's behaviors must match the unpredictable conditions in which one operates. To a machined organization, these behaviors will look like disobedience or insubordination. Grounds for termination. These same behaviors, in a fluid, networked organization, are the money. They open avenues to creativity, innovation and market disruption.
What maintains coherence in a company that incorporates, encourages, maybe even celebrates disruptive behaviors? Stories and the practice of organizational storytelling. Not just a story or a vision. The day-to-day act of building stories together. Organizational storytelling keeps employees engaged. Brands lively. And turns customers into communities.
It's the act of storytelling that accepts and celebrates the square peg that won't fit the round hole.
It's stories that rise on the energy generated by unexpected events and random acts of inspiration.
That remind us where we began, where we're going, and why.
That tell us who we are to one another, and who we are to our machines.
That stir us to action.
That move markets.
That do what robots cannot.
And that, as we prepare for a post-robot world, is our opportunity.