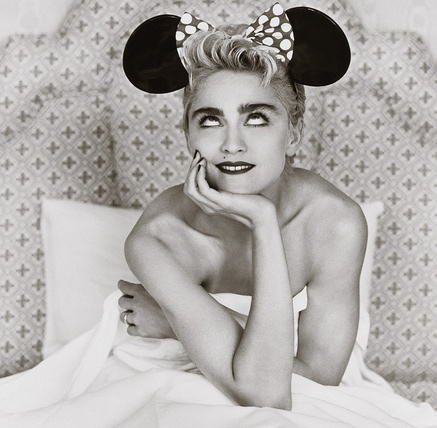 In the early 1980s, there was a lot of talk about The Walt Disney Company being on its last legs. Most of this talk came from inside the company. Managers who'd been there 20 years or more were convinced that the Disney organization was going to fall apart on their Mickey Mouse watch.
Nearly every day there was a new rumor inside the company about its imminent demise. Six Flags was going to buy the theme parks. Irwin 'The Liquidator' Jacobs was mounting a takeover with the intention of breaking up the company. The demographic had aged. The Black Cauldron would be the last animated film, ever. The films couldn't make a profit because there weren't enough people in the 'Disney demo.' Don Bluth raided the Animation division of many of its most talented young animators and started his own studio. The live action films had turned into an industry joke, making films like The Unidentified Flying Oddball, Condorman and The Apple Dumpling Gang Rides Again. The Wonderful World of Disney was no longer must-see on Sunday night TV.
The company's founding brothers and guiding lights, Walt Disney and Roy O. Disney, had been gone for over a decade. The organizational narrative of Disney seemed to many of its employees to be in a death spiral.
The story turned around, of course, a long time ago. Today they're huge and omnipresent–flush with cash and channel value, stocked with big-libraried brands like Marvel and Star Wars, a new theme park opening this summer in Shanghai, animated features by Disney and Pixar setting record after box office record, the Disney Channel a tween dream factory–the Mouse owns.
What's not ludicrous today is that a company would find itsself in a down-spiral like Disney did in 1984. Happens all the time. The phenomenon is huge and omnipresent.
A classic managerial analysis will naturally point to Manager-Heroes as being responsible for the turn in Disney's story. And it's true, there were definitely heroic characters in the new management lineup that took over in the mid 1980s, when the turnaround began. People like Michael ("If it's not growing it's dying") Eisner, Frank ("Climb every mountain") Wells and Jeffrey ("If you don't come in to work on Saturday, don't bother showing up on Sunday") Katzenberg got things moving in a big way. It went from a studio where no one took the stairs to a studio where people ran stairs two at a time. Those guys re-animated a sleeping giant.
What surprised those guys was how big the sleeping giant was. How much unrequited love was already in the marketplace, and in young Hollywood, too, for the Disney brand. How talented the upcoming Disney artists were. How ready for Prime Time they were. So many Geniuses in Waiting.
Here's the big learning from this story: It's their surprise at what they discovered inside the Disney organization. The Eisner-Wells-Katzenberg team, able managers though they were, tapped into something that was already there.
Something was already there. In place. Waiting for its time to come. 
Your focus as an organizational storyteller is on what's already there but is currently hidden–maybe even hidden by an outlook as downbeat as Disney's was back in the early 1980s.
There's no formula for these turns in the organizational narrative. Each scenario is different, and calls for different mechanisms to enact the change. What we can tell you is that the conditions for such a turn always involve failure and forgiveness. You must make space to fail. And you must forgive failures. Not every space can be open to failure. And some failures can't be forgiven. But it's in our capacity to celebrate failures that we learn, and break through creatively. Success is always adjacent to failure. And it's in in our capacity to forgive that we grow together, and touch hearts. After that, the economic growth, while not inevitable, gets much better odds of happening. Fast. And for a long time to come.
Tags:
Condorman
,
Culture
,
Disney
,
Eisner
,
Failure
,
Forgiveness
,
John Lasseter
,
Katzenberg
,
Mickey Mouse
,
Tim Burton
,
Turn-around
,
Wells