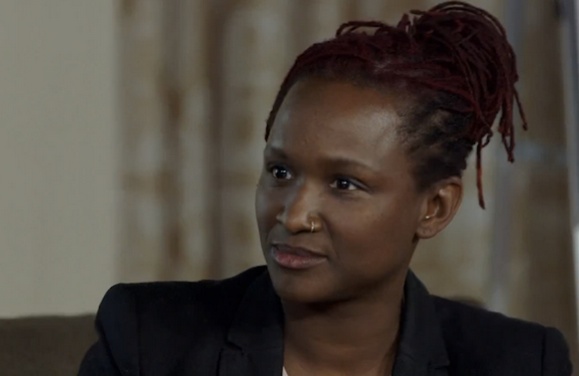 I haven't watched Project Greenlight since Season Two, the year of the forgettable Battle of Shaker Heights, and didn't even know the show still existed much less was in its fourth season after a ten year hiatus, until I happened to land on it last night by dint of  being too lazy to change the channel.
The opening episode of Season Four includes a fascinating scene in which Matt Damon lectures a black producer and a room full of white folks on what constitutes diversity on a film project. "…you do it in the casting of the film, you don't do it in the casting of the show," he says. Mind you, he's saying this about a film project in which the only person of color is a black (wait for it) prostitute. It's such a dumb thing for Damon to say or believe (these are never same things in Hollywood). The producer Effie Brown's you've got to be effin-kidding-me-look says it all.
At issue is an aspect of storytelling that we call equity. It is in important qualitative metric of any big story. We began including it in our story analytics when our friend and colleague, Jamal Williams, called it to our attention, and asked us to consider the difference between equity equality. Equality as a set of rights bestowed upon (or withheld from) a population by its leaders.
Here's what we mean by equity:
Equity is…who has a say, inside and outside the organization, in the design and telling of its story. Who tells the story matters. Who designs the story matters more. Examples: The Container Yard, an art and design collective in a converted Los Angeles ice cream factory; Patagonia, where employees and environmental causes are given a stake in the organization's story.  
What Effie Brown, now amplified across social media networks, is saying is that she's concerned that people of color will not get any equity in the Project Greenlight story.
What Effie is saying is that having a woman playing an African American female prostitute be the only person of color with any sway over the story does not constitute equity, it preserves a continuing inequity in Hollywood's storytelling process.
What Effie was too polite and too diplomatic to say in the room is that Damon and Affleck picking a  film geek who looks like he was incubated and raised in a editing bay to direct the film based purely on his technical prowess, without any regard to the cultural connections to the material, is a doofus decision.
Matt Damon has always seemed to be a better person than this mansplaining/whitesplaining monologue would suggest, and maybe he's cagey-manipulative enough to be setting up the audience for a change-of-heart scene in a later episode. And in fact, the whole thing has gotten Project Greenlight and the issue of diversity more attention than if there'd been no issue.  But I've found that racism sometimes shows up in surprising places, and that white men like Damon can wear masks of kindly tolerance over their fear of anyone that doesn't look like their own reflection in the mirror.
Damon gets big scores in terms of certain story metrics. As an actor and writer, dude has proved he can convey. He's smart, and communicates on multiple levels of meaning. When it comes to the equity index, however, he falls hard into the Old Hollywood practice of awarding what Eddie Murphy used to call "monkey points." As a producer, he'll share a percentage of the net, but not a percentage of the gross. This is the Hollywood fraternity's way of saying kiss-my-white-ass to the talent. You can cook here, but you don't even own the pan you're frying my chicken in.
The old ways of determining equity are changing. When they do–and we are seeing glimmers all around–it will be one of the most beneficial things that has ever happened to creativity, innovation, economic opportunity and, ultimately, storytelling. We are in dire need of new stories, stories with fresh energy, uplift, possibilities. Re-designing equity is one way of ensuring that we get them.