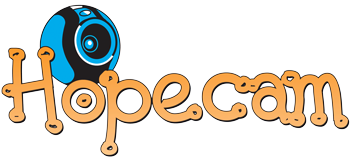 Case Story
A CEO's epic endurance connects hundreds of health-challenged children with classrooms and classmates.
W
When Matt Forkas returned to school his classmates greeted him lika returning hero. Why? Because they had been living his story with him. Teachers told Len how different this was from the way children returning from long absences typically get treated by their classmates–as strangers. Len wanted more children in his son's condition–and their classmates–to have his son's experience. That was the beginning of Hopecam, which donates iPads and sets up videoconferencing between schools and kids missing a lot of school for medical reasons.
To support Hopecam, Len raises money by getting donors to sponsor him in extreme bicycling events. 100 mile races. 24 hour races. And finally, the most challenging bicycle race of them all, the Race Across America (RAAM). From San Diego to Annapolis in 11 days. Three times the length of the Tour de France in half the time. Bru-tull!
The head of a speakers bureau representing Len contacted us to ask if we'd help him with the speech he was giving about his ride in the RAAM, and a book he was writing called What Spins the Wheel.
Len Forkas wants peak performance, and spares no expense to get it. [His RAAM team was 11 specialists]. He flew to Los Angeles for an intensive training session at iO West Theater with bigSTORY specialists in movement, storytelling, improv, and speechmaking. We continued our work for six months via teleconferences, and provided editing and storytelling guidance for his book.
Len's speech about the Race Across America is a big hit on the speakers' circuit. He has given the speech 45 times In the past year, he has raised over $350,000 for Hopecam from speaking fees and book sales. He is riding in the 2017 Race Across America and intends to raise another $250,000 in sponsor support.. Last year, he and his son, Matt, whose leukemia has been in remission for a dozen years, climbed Mount Kilimanjaro together and dedicated their climb to children currently in the Hopecam program by making videos for them along the way.