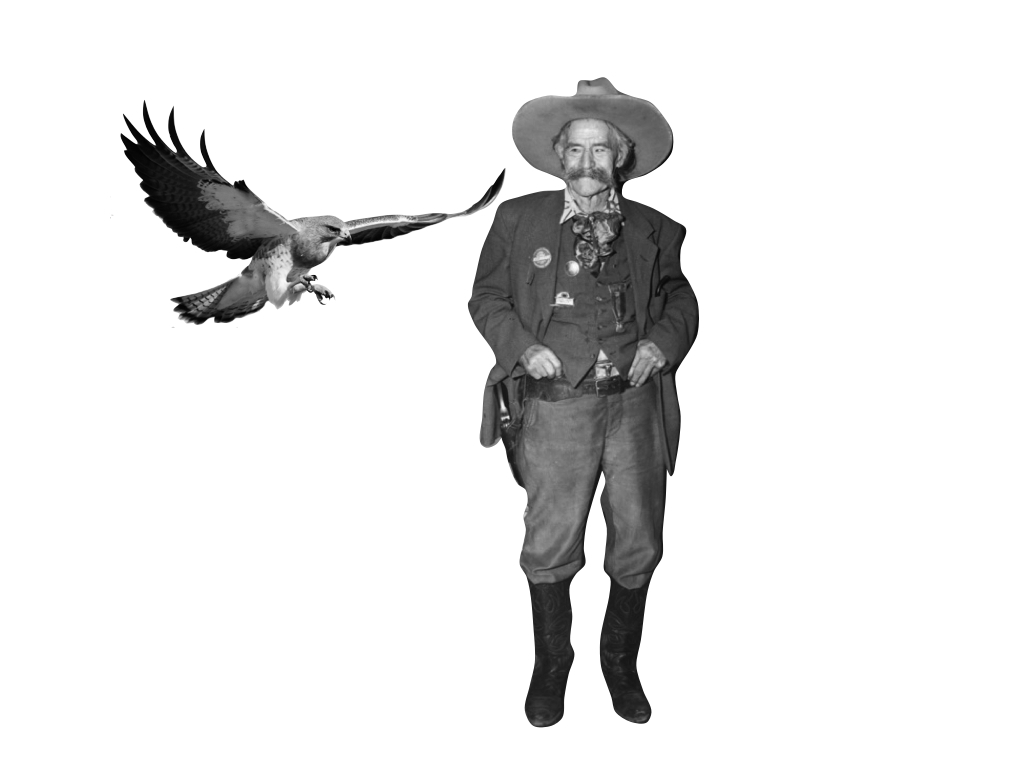 Two weeks ago, a pair of Swainson's Hawks began building a nest in a tree on the campus of New Mexico State University in Las Cruces NM.
Swainson's Hawks are magnificent migrators, traveling in flocks that can number in the thousands from their homes in Western North America to spend winters in Argentina. A trip that can be as long as 14,000 miles. They go big AND they go home, it's not an either-or situation for them. These birds aren't fooling around.
The hawks' habitats have been deconstructed by humans over the past century, with more and more pastures and grasslands –both in North America and Argentina–getting converted into row crops grown for Big Ag companies. Pesticides and tilled fields take Swainson's Hawks, who feed on rodents, rabbits, insects and snakes, out of the equation. Neighborhoods the hawks have occupied for millennia are getting agri-fied. They can't be happy about it.
So here come this pair of Swainson's Hawks into New Mexico, where it says Land of Enchantment on the license plates. Imagine it. They met, got hitched and had their honeymoon in Argentina, and after flying 7,000 miles back north, spotted these lush green quadrangles of grass in an otherwise arid landscape. The New Mexico State campus. Peeled off from the flock. Picked a tree. Began building their dream home.
What do NMSU's leaders do in response? If your guess is that they make the hawks feel welcome, sit down, no soup for you. The correct answer is that, fearing litigation if a student should 1) by some remote chance ever look up from a mobile device while 2) walking near the tree where the hawks are nesting, and 3) a hawk talons a student's eyeballs out of their sockets like they're a couple of quail eggs, the university 4) orders a maintenance crew to chainsaw the limb holding the hawks' nest, and 5) destroy the nest.
What do the hawks do in response? They move to another tree, and begin building another nest. The university gouges the next nest out of its tree, too. Dr. David Boje (BO-jee), who holds the Wells Fargo endowed chair in the NMSU School of Business, is a Regent's Scholar, the school's highest faculty status, and chairs the university's Sustainability committee, gets it on video.
Boje has been updating the story on his Facebook page. I spoke with him last week (disclosure: he's an Advisor to bigSTORY). We talked about alternatives to destroying the nests–creating mobile free zones where the hawks are nesting; giving out NMSU umbrellas and hard hats; an online awareness program a la Cornell, which tracks hundreds of birds nesting on its Ithaca, NY, campus; moving the language in the story away from 'severing words' like 'chainsaw,' 'litigation,' danger, and into more constructive language; and changing the name of the school mascot from Pistol Pete to Hawks.
This last idea, sports fan that I am, caught my attention. "Pistol Pete?" I say. "You mean like Pistol Pete Maravich, the basketball player? That's New Mexico State's school mascot?"
"Yes," says Boje. "It used to be the Roadrunners, but seven or eight years ago, they changed it to Pistol Pete. It's named after a man who kept fighting the Civil War after it was over and killed a bunch of people, I guess he was a good shooter, so people started calling him Pistol Pete." (He was referring to this guy who sounds as if he could be the patron saint of the open carry movement.)
"I realize why Roadrunners was a bad mascot name," I say to Boje. "Everyone thinks of the Warner Brothers cartoon. But Pistol Pete is just as bad. Most people, especially sports fans, first think of Pistol Pete Maravich. And now you're telling me it's a guy who went around killing people after the Civil War?!"
Yes," Boje explains, "the university hired an agency to design a new mascot and that was their recommendation. And it turns out the name Pistol Pete didn't even belong to us. It belonged to a school in Oklahoma. We got sued over it. I think we have to pay a licensing fee to the people in Oklahoma to use the name of our own mascot." (He was referring to Oklahoma State University, and the 'Pistol Pete Mascot Showdown of '14,' How hung up on a history that's outlived its usefulness can a brand's narrative get? This is a textbook case. Recommended reading for every MBA student.)
The choice by that pair of Swainson's Hawks to make the NMSU campus their home is a gift to the community. It offers the possibility of new conversations, and new meanings to emerge–about student safety, liability for natural phenomena; the limits of paternalism; about offensively-named school mascots–especially in the heart of Hopi and Navajo tribal lands, with a significant part of the student body having tribal roots!; about differentiation in the marketplace; open carry laws on campus; intellectual property rights; slipshod agency/client collaborations; lack of client diligence and oversight; about monologues vs. dialogues. And all the learning that emerges from those dialogues.
In treating the hawks as intruders instead of guests, the scripters of NMSU's narrative forfeit all those possible outcomes in exchange for a guarantee of its sole objective: no hawk-related lawsuits. And a set of sad outcomes like 'homeless hawks with shrinking habitats.' And 'nothing learned, nothing gained, just old stereotypes reinforced.'
We ignore Nature's story at our own peril. The day we quit learning from Nature is the day we quit learning.
NMSU's storytellers could benefit from listening to what the Swainson's Hawks have to say.