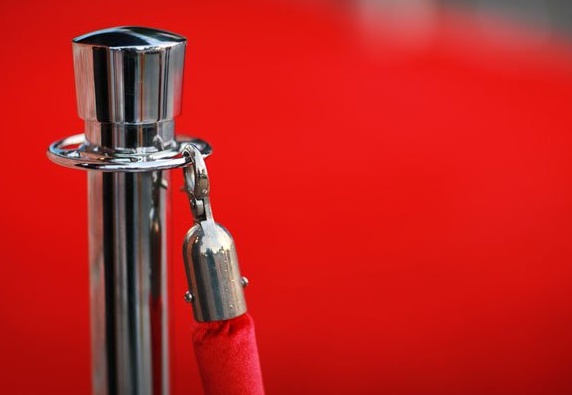 An attorney friend of ours wrote to us: "I just spent four days at the trial lawyers college using psychodrama techniques to discover story and then being coached in how to tell the story. The coolest stuff. Invigorating truly." The training included a presentation by renowned Hollywood screenwriting teacher, Robert McKee. McKee, along with Syd Field and our friend, Christopher Vogler, are among the savvy entrepreneurs to have realized that the most enduring screenwriting gig in Hollywood is not writing screenplays, it's selling books and workshops to aspiring screenplay writers. This they do exceptionally well.
I understand the vigor. Stories unlock meaning that is otherwise hidden. This is eye-opening for an audience. They are how we, as human beings, are designed to make sense of the world. This is empowering for a storyteller. Stories are how we share our ways of seeing and experiencing the world. This is engaging for a community.
There is, however, a shortcoming to the Hollywood-style storytelling formulated by McKee and the screenwriting gurus. The shortcoming is this: Their process yields linear stories, and we live and work in a non-linear world. This does not invalidate linear storytelling, any more than quantum theory invalidates Newtonian physics. It does mean that there's a need for understanding story beyond what we're scripting, beyond one particular world view imposed on an audience.
Hollywood storytellers script for audiences who sit still for two hours in a darkened theater. Chances are, your company's audience does not sit quietly in a darkened theater or a courtroom. They are on the move, living their lives. They're raising families, studying, traveling, cooking, making love, trolling social media and a thousand other activities. They're going to movies and watching television. The challenge to storytelling organizations is how to respond to this complex, fluid, networked environment.
Hollywood-style storytelling, while entertaining, is not sufficient, nor do you, as a storytelling organization, want to compete with the professional entertainers at their own game. I say this as someone who spent years with Disney, working with the linear story model and some of the world's best storytellers. It is simply not responsive or adaptive enough for the world in which we live, and, more importantly, the world as it is becoming. The opportunity you've got is to be non-linear in your approach, and do what Hollywood cannot.
Here's my response to our friend:
Oh yeah, I know McKee.

As we see it,  a big problem with Hollywood-style storytelling in terms of business leadership, is that it's linear. It pegs its value on one story designed to manipulate an audience. Because that's what Hollywood does. The objective for the story is to create what Hollywood storytellers call "the willing suspension of disbelief." In following this model, business leaders expect employees and customers to suspend their disbelief  at the expense of their own beliefs and realities.

A scripted story is either about an event that happened in the past, or it depicts a fictional future. It is NOT action in response to the present moment. It is, by definition, non-present. That's a problem for business storytellers who script their stories and ask audiences to suspend their disbelief. It comes at the expense of being present to what's actually happening.

Ours is a different process than McKee's and the screenplay gurus', though it doesn't invalidate linear storytelling. Good stories are good stories, and have tremendous power to engage us. They also have the power to divide and manipulate audiences, and that's the rub. They are dualistic. You either believe them or you don't. I see how this can be good for attorneys who need either/or decisions about something that already happened. It's not so good for professions where the "thing" has not yet happened. The innovation has not yet been created. The identity not yet established in the marketplace. The revenue has not yet been produced. These are not dualistic scenarios. Business stories have more than two, or a few, possible outcomes. They have infinite possible outcomes.

A linear story has only one outcome. And however positive it is, it comes at the expense of infinite possible other outcomes, beautiful destinations that cannot be foreseen at the beginning of one's journey. This is the "determinacy" issue in the physics of storytelling. Theoretical physicists dealt with this in the 1930s, and it is time for storytellers and leaders to come to grips with it.

The difference between McKee's determinacy model and bigSTORY is akin to the difference between Newtonian physics and quantum mechanics. McKee's process is Newtonian. If you tell story A about event B, outcome C will happen. This is way too limiting, given the complexity of the world we live in, and the amount of raw data most organizations access every single day.

bigSTORY takes a quantum approach. We live in a world of infinite possible beginnings, middles, and ends. The choices we make in each and every moment (we call this "agency" or "the cut" — in Silicon Valley they call it the "pivot") determine which beginning-middle-end stories are most likely to transpire. It is not a causal model. It is a probabilistic model. It deals in populations, and waves of stories finding one another and connecting in networks.

It is every CEO's fantasy that he or she can write a script, McKee style, that the world will follow. That's Hollywood storytelling. Business storytelling isn't about boxoffice. It's about participation. Our model does not begin with story structure. It begins with game structure. Game is the key to participatory storytelling, and participation is the key to engagement. Of employees, customers, communities.

Hope this makes sense. I get excited : )
To which our attorney friend replied:
"That is all awesome.  Wow.  Let me know when you are hiring.  No kidding."