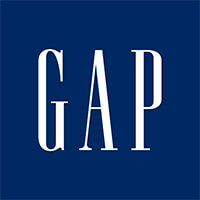 Case Story
bigStory helps Ivy Ross turn it around at Gap Inc.
Y"ou need to meet Ivy Ross," says John. "Like now. She was on our call today, advocating all the stuff you do."
So we meet Ivy Ross, at the time the Chief Innovation Officer for Gap, Inc., and we are soon advocating each others' stuff. We conduct a six-month series of two-day sessions with Gap brand teams (Old Navy, Banana Republic, Gap) at their San Francisco headquarters focused on ideation for topline growth. Ivy calls our sessions MindSpark. They consist of a series of improvised activities designed to develop themes, followed by another series of activities, on the second day, to develop ideas that explore and express those themes. The best of the ideas get presented by the brand teams to their CEO, GlennMurphy, two weeks later, in presentations we develop and rehearse with them.
Ivy and her team take great care to cast the most fiercely creative young minds in the company as the 40 players in each session. Interspersed with our activities are a series of talks with leading innovators, people like Chip Conley, who founded the Joi de Vivre hotel group, Natalie Spilger, a director of the Summit Series, and Judy Tuwaletstiwa, an artist from who works with dreams and found objects to construct her art.
Ivy has since moved on to Google, where we still advocate her stuff, and MindSpark has moved in-house at Gap Inc., where it's a staple of their employee development curriculum. We're happy that we helped develop a program that has had such legs. And while we can't call it cause-and-effect, one year after our first Mindspark session, Gap Inc. showed the first quarterly growth in its stock price after sixteen consecutive losing quarters, and began a growth spurt that would last for another year. Spark the minds and the enterprise will follow.