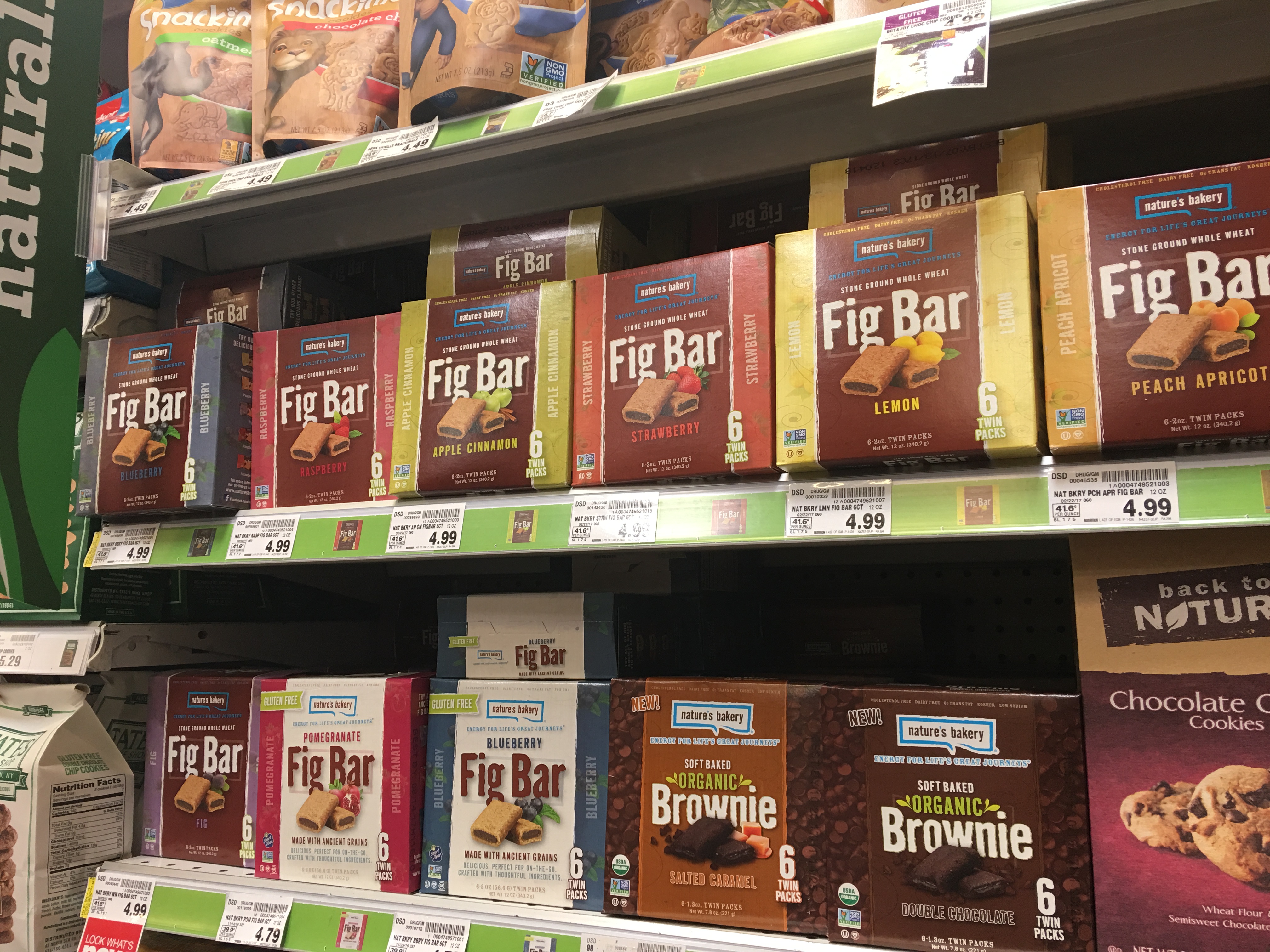 We'd known and worked with Andrew Strolin before. An early adopter of bigSTORY's process, he is a fast learner, a nimble marketer and savvy about technology. In 2012, I re-connected with him in a Reno coffee shop to hear about his new job as Director of Marketing for Nature's Bakery, a Reno-based company with plans to challenge one of the most venerable cookies on the supermarket shelf, the one and only Nabisco Fig Newton.
'Check it out,' he said, handing me a box of Nature's Bakery Fig Bars. I liked the form factor and the branding. A box in muted greens and brown, with a simple logo and type. Inside the box, eight sealed packages containing two bars each, each double the size and weight of your standard Fig Newton.
Strolin was excited. This wasn't necessarily news to us. Excitement is his natural state. The guy can get wound up about re-stringing his guitar (which he plays like the pro he once was). Still, there was something intriguing about a new home for the forgotten fig, which had been locked up with sugar for generations inside Nabisco's cookie dough prison. Freeing the forgotten fig–it was a good premise.
We sampled the goods. Without all that sugar, the fig speaks for itself. The cookie part is pleasing to touch and taste. Not cakey or overly sweet. More substantial and textured, and healthier tasting, with a flavor that complements the fig. Two unique sensations become a third. And isn't that what good stories are all about?
In the beginning, Nature's Bakery had almost zero distribution, none at all with big retailers, and very little marketing presence in Nevada or anywhere else. Strolin hustled samples out of his 'office,' which was his Subaru Outback. If there was a ski competition, a PTA meeting, a running or cycling event anywhere in northern Nevada, he and a small band of hired samplers hit it. His objective, he explained at the time, was to get a Nature's Bakery Fig Bar "into every backpack and lunchbox in the state."
"We really started at the ground level," explains the company's founder, Dave Marson. "We went into local communities and started to build our brand from the bottom — taking it to 5K races, local sporting events. Our first customers were local moms, athletes, sports enthusiasts and healthy-lifestyle bloggers. We were looking for any person looking to be healthier."
Today, nearly five years later, guided by Marson's vision, Nature's Bakery is killing the cookie game, and Andrew Strolin's energy and his skill as a brand storyteller have been a big part of it. He and his team have earned their way into the big retail networks, including Wal-mart, Costco, CVS, 7-11, Whole Foods. They've gone from one or two poorly placed shelf facings in their early distribution days to six or eight facings at eye level—prime shelf space—in most of their stores. The brand is current sold in 22 countries.
As a privately-owned company, Nature's Bakery doesn't release its numbers, and Strolin will only say publicly that their growth has been 'significant.' Let's put it this way, I'm guessing they have 1000x the distribution they had when he got there. How big do you think they've gotten?
We asked Strolin to break down Nature's Bakery's success in bigSTORY terms. Here are some key takeaways:
To find their audience, he wove together multiple stories.
"It was never about one story or one audience," he says. "We built our market by piecing together different stories. Extreme and outdoor sports. The healthy food movement. Changing meal patterns that see people snacking throughout the day. And an innovation story that let us get to market and respond to demand and consumer tastes faster than the big companies."
It took a leap of faith.
"Dave, our founder, came from a family of bakers," Strolin says. "He tells the story about how his earliest memories are of sitting on a bag of flour in his father's bakery when he was three years old, watching the bakers work, and being fascinated by it."
Naturally, Marson became a baker himself, as did his son, Sam, and grew the family business into a prosperous industrial bakery that supplies the likes of Cliff Bar and Pepperidge Farms, guiding his operation always toward healthier ingredients than what was currently mass marketed. He had always wanted a brand of his own, and so, at an age when most prosperous factory owners would be contemplating retirement, he bet a significant part of his retirement savings on..the fig!
Why a fig bar? Strolin describes Marson's vision as pure intuition, informed by a lifetime of knowledge. "No data, or no amount of market research, could've shown that this was a viable product," he explains. "It was something Dave Marson felt. He trusted his instincts."
Their timing was good.
Not everything operates on clock time. Innovation definitely doesn't. We call the timing of breakthroughs and other inflection points 'opportunity time.' The Greeks called this opportunity time 'kairos,' and considered it equally as important as 'kronos,' or time measured in increments.
"The healthy food movement was always there," Strolin says, by way of elaborating on their good timing. "There were always people who insisted on eating healthy foods. It's just that now there are a lot more of them. The same with more active, healthier lifestyles. Each of these things became a movement over time. And when that time came, we were ready to capitalize on it."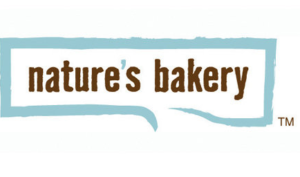 Stories never go away. They may be hidden, their pieces may be shattered and scattered by events, geography, and time, but they never go away. They are there waiting for us to re-assemble them into new forms. Nature's Bakery reclaimed the fig, picked up the pieces of a story much older than Nabisco, and baked those pieces into a new story for the world to discover. The feelings of well-being that emanate from stories of rebirth–a story about an ancient fruit in a modern setting, a story of a boy's delight become a man's achievement–these are part of the recipe, too.