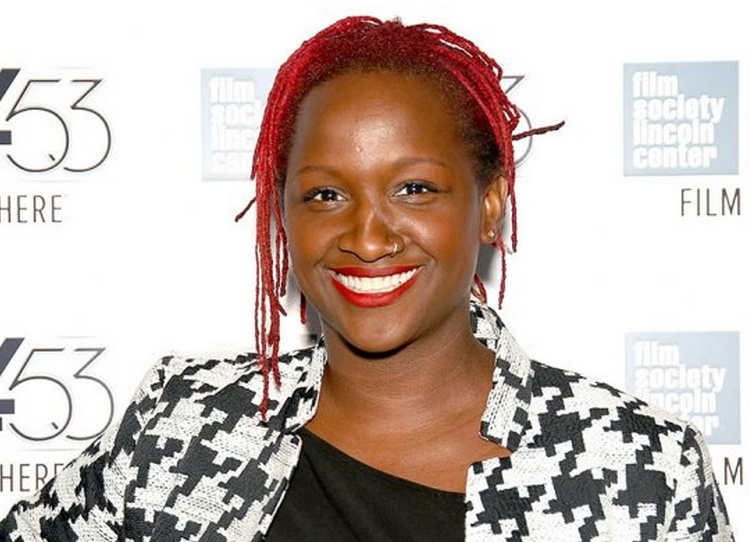 So it's Oscar TM day, the red carpet runs a solid block down Hollywood Boulevard. This evening, the stars will parade past a phalanx of cameras and reporters carrying the story of the Academy Awards all over the world. And people of color are agitated, and people of conscience are riled, because most of those stars are, as they have always been, white folks. 
Why does this matter? Because the time has come to include more diverse voices and experiences in the telling of our stories. In the stories of governments, organizations, and communities. Along what our colleague, Jamal Williams, calls 'the social gradient.' The whiteness of the stories Hollywood tells is out of alignment with the colors of stories worth telling.
The tipping point for me personally came when Matt Damon of all people showed a ridiculous lack of sensitivity during a discussion of race in an episode of HBO's Project Greenlight. I blogged about it at the time. Damon had always seemed to me about as thoughtful and empathic a person that Hollywood can produce, right up there in Tom Hanksland. Hearing the condescension in his voice and the wrong-headedness of his thinking came as a shock to me, as it did to the project's producer, Effie Brown.  I'll acknowledge that maybe Matt saw it as he was saying it, or did it consciously, and let it get approved (and you can be sure he had approval) as a shot that stayed in the show. Maybe he let a casually racist comment pass in service of the big story, to provoke just the conversation we're having. Maybe he was offering himself up as Clueless White Dude in the story of What Needs Changing in Hollywood. If so, I applaud his deep game. I think the odds are that his comment made it into the final cut because Official Hollywood is basically oblivious to the value of diversity in its storytelling.
Damon's justification to Effie Brown for what amounts to on-camera tokenism, and her Oscar-deserving double-take in response, drives home the point. Diversity is not a matter of equality, of balancing between off-camera and on-camera representation, and feeling okay about it if you've cast Morgan Freeman as the Wise Old Man and Angela Bassett as the Oracle in your mega-budget sequel to a story that feeds on white folks' fears about terrorists, whose profits go mostly into white pockets. It's a matter of Equity.
Diversity gets defined by who has Equity in the outcomes, and just as importantly, by who has Equity in the design of the 'game.' Who has a voice in the story's telling. Who has the right–call it 'agency'–to comment and amend the script as it gets developed.
No, the issue raised by Effie Brown is not one of equality–she, after all, shared equal screen time with Damon and his sidekick, Affleck, on the Greenlight series.  The issue that raised her eyebrow is one of Equity.
The challenge Hollywood, as a culture, faces, is waking up to the fact that it's not playing a zero-sum game. Its challenge is to systemically honor this reality: that diversity in the design of an organizational story creates more opportunities for more people.
And more than that:
Diversity leads to spin-off stories, which have more longevity than sequels. The Muppets kept going after Jim Henson, because they were a diverse lot. Their story was bigger than Kermit's story. The Krofft Puppets got stuck in the HR Pufnstuf narrative, and it has limited their popularity over time.
Diversity produces breakthroughs. When your story and my story become our story, that's one we haven't heard before. There's huge value in that. We get there only by acknowledging one another, and by honoring our differences. A black lawyer and a white tailor from Philadelphia created a series of Afro-futurist stories that resulted in the fashion brand, Ikire Jones.
Diversity heats up the network. Think of your organization's network as a kind of kiln. You strategically place your content in it, and the heat of the network transforms it from raw material into finished product. Transactions follow. You don't want the heat in the kiln coming from only one source. That warps, blisters and distorts the product. When the heat comes from all over–from diverse sources–your product will most closely resemble your intentions. Diversity generates heat and spreads it around.
Diversity wins. Over many millennia worth of experiments, biology has shown us a simple and unassailable truth: Monoculture loses, Polyculture wins. If Mother Nature has been proving for, oh, ten million years or so that a diverse biome is the healthiest kind of environment in which to grow and prosper, why would we want to exempt ourselves from that fact of life and limit our odds?
If we honor diversity–through equity in design, more voices in our stories and more exposure to stories that are not mass produced for conformity–we will be more in tune with the earth itself. And from that, good things will grow. The New-ness that comes with diversity will bring us happiness, instead of the fear-driven competition over ever-diminishing resources, with returns for ever-fewer people that a monoculture produces. It's science, people.
This has been the serious side of what Chris Rock is going to make ridiculous fun of tonight. Enjoy the show!