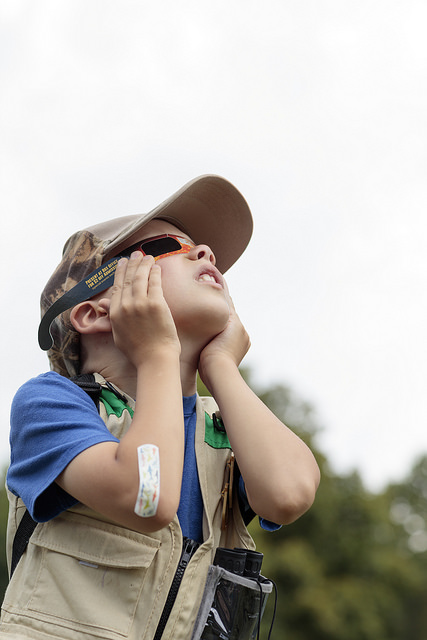 You know how the astronomers said not to look at the eclipse with our naked eyes, or we'd go blind? That's the way I feel a lot of times about how managers look at data. They stare at it so hard they go blind.
If the eclipse itself is all that's in your frame of reference, your data isn't worth much, because everyone has that same shot. There's nothing particularly unique about it, you're adding nothing new to the narrative, and your data quickly becomes a footnote to history, diminishing in relevance and value with each passing day. Imagine, by comparison, that you're a six-year-old looking at the eclipse with your fellow Explorer Scouts. The eclipse is part of a story–a context for your data–that can last a lifetime.
Over time, the value-creating context for data is story. 
Check this narrative about how energy traders mis-played power demand during the eclipse.  
I know zero about power grid management. Naureen S. Malik's report does, however, fit a pattern we see in many organizations, communities and business sectors: An over-reliance by managers on data, in and of itself, to 'make the call.' Data is a subset of stories; and stories, not data, are how human beings see and experience the world. Parents don't describe their children as statistics.  No car lover confines his or her love to cubic inches.
The story of the eclipse is what caught everyone's fancy, and got us motivated and moving. Not the data. The data is part of the story. It's the rest of the story, the lived story, that includes emotions and intentions, that the traders missed.*  Was the eclipse a 'distraction to the market,' as one trader claims in Malik's piece? No, it was the market.
*Per the piece, Alphabet, via its Nest app, claims to have read and load-balanced energy demand in real time, in a private-public collaboration with the State of California. If true, well played, Nest and Cali. Well played.