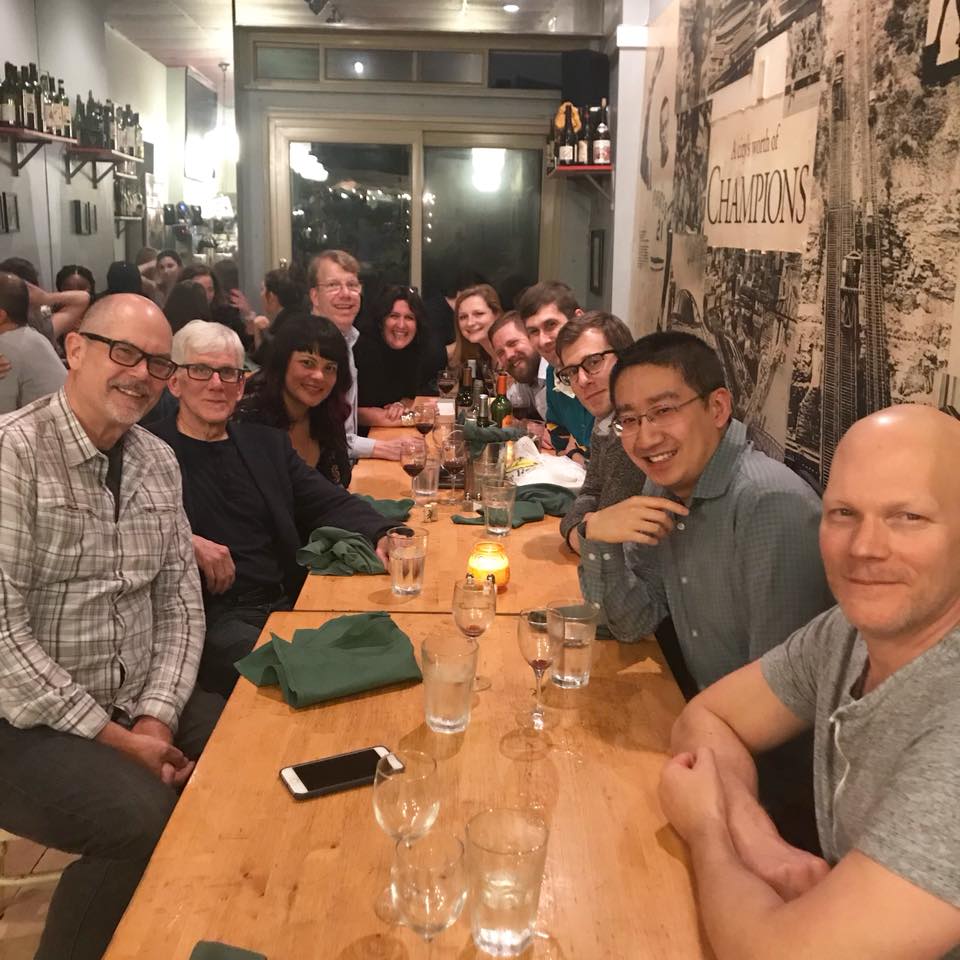 For the past six months, it's been anything but business-as-usual around here, and here's why. In March of this year, our attention got swept away by a development that originated in Bentonville, Arkansas.
My friend Donna, who has been a bigSTORY client at her previous two companies, hosted a party at her house in Bentonville. Donna throws the kinds of parties worth traveling a day to attend. Plus we were going to talk business. I had a double reason for going.
While she was effortlessly whipping up a magnificent feast for 20 people who'd be attending the party that evening, I sat at her kitchen counter and walked her through a dossier of bigSTORY concepts, aspects of our offering that we'd developed and honed since she and I last had a meaningful conversation.
20 minutes into our conversation, she told me about a company she's been advising back in Pittsburgh, her hometown. A tech company that's been building a platform she thought was perfect to implement bigSTORY at enterprise scale. "We have to go to Pittsburgh and meet with those guys," she said.
This was music to my ears. As my colleagues at bigSTORY will tell you, nearly since our inception in 2015, I've been mapping a tool for scaling our work. 'The Dashboard' I called it, and defined it as "a way for an organization's leaders to monitor and direct the story activities of the enterprise."
Or we sometimes referred to it 'The Magic Compass,' which we described as "a technology that would give a group direction based on where they are in their journey."
I went into this rap with Donna. She waved her hand dismissively [but not arrogantly]. "Dashboard, smashboard," she said [or words to that effect]. "Yes, there's a dashboard [in the Pittsburghers' platform]. But that's not the important part. The important part is the inputs. Where does that data come from?"
I was gobsmacked. I was Everlasting Gobstoppered! The inputs! Of course! It was a classic cinematic reversal. I'd been looking through the wrong end of the telescope. Been on the wrong side of the looking glass. My osmosis had been reversed. The magic would happen on the other side of the looking glass–the inputs!
Two weeks later, Donna and I were in Pittsburgh to meet with the engineers and behavioral scientists at Thrive, the small start-up she'd been advising.
She led a group of 8 of us in a one-day session focused on the feasibility of our collaboration. It all seemed feasible. To all of us. There was just one thing that, for me, was still a question. A hiccup. The 21-day duration Donna was recommending as the optimal time frame for a bigSTORY enterprise application? I wasn't quite seeing it.
NEXT: How I realized that 21 days was the perfect time frame for our new product.