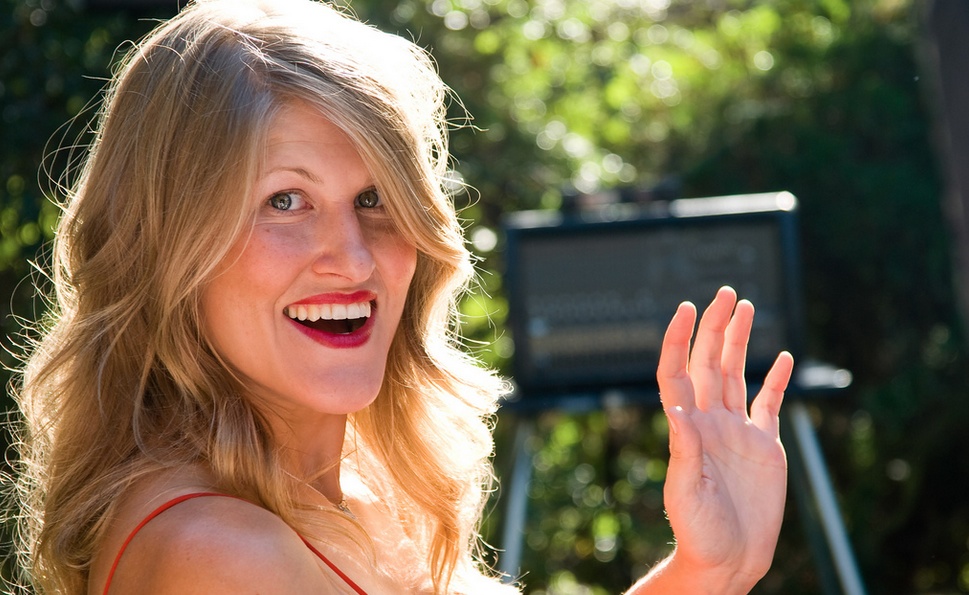 If you're a fan of the television series, The Bachelor, this is a spoiler alert: Molly Hawkey wins.
Molly is an actress and improviser from Los Angeles who edited herself into this season of The Bachelor as a contestant and created a media frenzy last week. All sorts of media networks have been feeding on it. At least we think Molly edited herself into the show. Part of the genius of her game is that she keeps her audience guessing. In fact, she comes comes across in social media as being outraged that folks are claiming she's not actually on the show. She's trying to get Ellen DeGeneres to help her 'set the record straight' (code for 'play along') It's all meta wonderful.
Molly's game demonstrates a key principle of bigSTORY: There is a relationship between a game and the stories it generates.
Molly designed a game. Call it "The Cutaway Contestant." A series of short videos are skillfully edited using the show's visual language: the profile, the cutaway shots, the running commentary, the gauzy imagery, the romantic history, the long-stemmed red rose, the fashions, etc. In the process, she makes it possible for us to analyze the The Bachelor in all sorts of ways that wouldn't be possible otherwise. She calls ageism into account. And the reality of reality TV. The show's scriptedness, and the subjective editorial choices by the show's creators to influence the narrative. In short, we see what we probably wouldn't have noticed without The Cutaway Contestant game. It creates possibilities, both for Molly and us, that would not exist without it.
This isn't the first game like this Molly has enacted. Last year, she edited herself into a Hollywood Reporter Roundtable of Oscar nominated actresses. The outcomes, for example, 32,000+ views on YouTube, were promising enough for this iteration.
The Objective of a game, any game, is different from its Outcomes. Molly's objective was a local one. Confined to her own network. "My goal was to convince my friends that I was actually on The Bachelor," she tells us. "Of course, I wanted to get attention from casting directors, too, but as far as why I did it, my motivation was to get my friends to laugh." This was her Objective. Her point of focus. The Outcomes are something else. They emerge through the enactment of the game.
Did Molly know her game would result in a story that went viral? No she did not. Her bet was that it would yield good outcomes. And so it has. The show hasn't reached its conclusion and she has already won by creating all sorts of outcomes outside the of winning/losing the game on the show. Today, for example, there probably is not a casting director in Hollywood who won't know who Molly Hawkey is the next time she walks into an audition. It's an added win for The Bachelor, too. The show is getting bonus tune-ins thanks to her game.
Molly is a friend of ours. She caught our attention when she did an impression of a couch at an all-company improv jam at IO West Theater in Hollywood a few years ago. It was the damndest thing. She threw herself into a side plank yoga pose that morphed into a full-on Swedish Modern sofa. It was a work of art. This is even better. This is living art. Go, Molly! Win more!