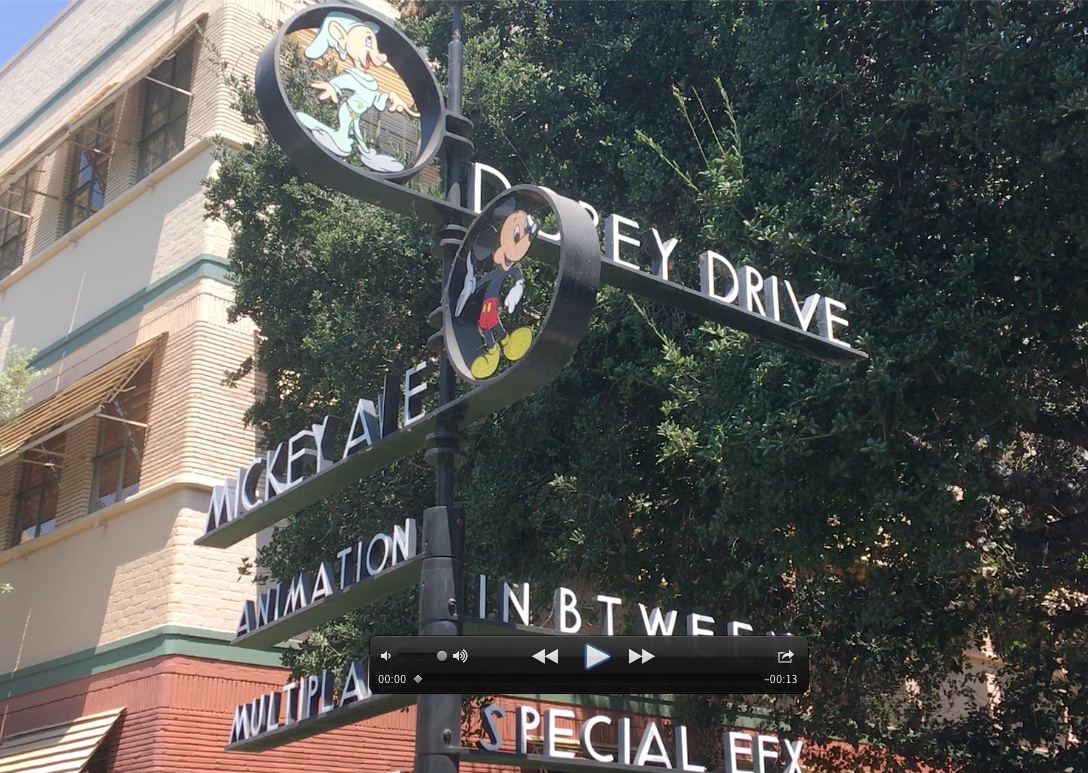 Early in my career, as as a senior staff publicist for Disney, there were two words I avoided in any press material or script I wrote: Magic and Wizard. I wasn't in a position to make policy about such things, and I'd have been an idiot to try to erase that language from Disney's vocabulary, but I felt that they were overused words by the Disney brand, borderline cliches, so I did my bit to dial down their use.
Magic is not a commodity. When everything is magic, nothing is magic. It cannot be slapped on the mundane like a coat of paint, with a guarantee that something wonderful will happen. Magic is a precious rarity. A transformative experience. A bolt out of the blue. It defies logic and our expectations. It cannot be explained, promised or predicted.
Wizards? Some of my best friends are movie visual effects artists, and nothing personal, but I'm not going to call you a wizard in your studio bio. Same with Disney's Imagineers. You are Imagineers. It's enough. Oh there's a commercial market for wizardry. The Harry Potter narrative proves it. Regardless, a black stick bought in a magic shop for $29.95 it does not make every Tamika, Dexter and Harley a wizard. Wizardry cannot be bought, and true wizards do not readily reveal themselves. For the most part, we do not see them wizarding. The effects they produce are often our only evidence of their existence. And even the effects can be hard to see.
All this is to say I do not make the claim lightly when I tell you that Tuesday, August 2, 2016, was a magical day. We wizarded. We brought the magic.
Here's an account:
My work day began in Malibu, in a meeting held at the Creative Visions Foundation, upstairs from the American Apparel showroom on Pacific Coast Highway. The meeting was with the producer for a prominent TV journalist. I was there to pitch her a story idea for the Clinton presidential campaign, as part of community storytelling program colleagues in D.C. are proposing to Priorities USA, the Clinton campaign's Super PAC.
I had invited my friend, Hilary (with one L), a former Fox motion picture executive who lives nearby and follows politics avidly, to join us.
My pitch did not fly. The producer was kind about it, and listened, but it was not a story her show could commit to. She did, though, give me a helpful note on how to improve the pitch.
As our going-nowhere meeting was winding down, the charismatic founder of Creative Visions, Kathy Eldon, dropped by to say hi.
She told Hilary and me that The Journey is the Destination, a feature film about her son, Dan, a journalist who'd been killed by a mob in Somalia at the age of 23, and her inspiration for starting Creative Visions, had just been selected to have its world premiere at the Toronto International Film Festival in six weeks.
I bragged to Kathy that Hilary had been head of International Publicity at Fox for fifteen years.
Seventeen, Hilary corrected me.
Kathy's eyes got wide. We need you! she told Hilary.
When Hilary learned more about the film and about Dan Eldon's story, she told us she has been looking for two years for a project like The Journey is the Destination. A meaningful story. Worth publicizing. I believe there was a moment when both women had tears in their eyes. Maybe I did, too. We were swimming in gratitude.
Before I left Creative Visions, I gave Kathy the story idea for the Clinton campaign, improving it in the telling as the TV producer had suggested. Kathy said she would be talking to the head of President Obama's advance team the next day and would mention it to them. She said Obama's advance team talks to the Clinton campaign all the time, and it would be a good way of getting the story to them.
Our idea was now on a significantly faster track than if the TV producer had said yes to begin with. Big win.
As I was leaving, Hilary said, I'll be going, too. I said, no you won't. You'll be staying and talking to Kathy about the film. Obviously.
Hilary called later that night to say that she had spent the rest of the day in meetings at Creative Visions, and had committed to help publicize The Journey is the Destination. She said Kathy had shown her a hand-written note from Hillary Clinton promising Kathy that if she's elected, she'll host a screening of the film at the White House.
I had to scramble to make it to the Disney Studio in Burbank in time for lunch with my friend Howard, who's an exec in the Animation division there. I'd called him that morning, and it was a miracle he had a lunch opening. That should've tipped me off what kind of day it was going to be. Howard usually books lunch a month in advance. Someone must have cancelled, I thought. Thank you, universe, I thought.
I had a motive in having lunch with Howard at the studio last Tuesday. I was shooting a homemade video for the Applied Improvisation Conference, which will be held in Southern California in 2017. A video inviting attendees to next year's conference be shown at this year's conference at the University of Oxford, and I was collecting Welcome to L.A. shots as part of it. I wanted to include a shot on the Disney lot and I needed Howard to clear it for me.
The dream scenario was that we would get a known actor or character voice performer to appear on camera. That was a HUGE ask. The Disney Animation building is in the middle of a total renovation, TV shows that shoot on the lot are on summer hiatus, the talent has scattered to locations off the lot, and wrangling anyone well-known would be a big imposition on Howard. I had decided not to even bother asking. Then who, out of the blue, sat down with Howard and me at our table in the studio commissary? That's right, Tony Anselmo, the voice of Donald Duck!
Asking and intent are two different things. When I gave up on asking, and all I had was my intention, the cartoon gods dropped off Donald Duck at our table.
I told Tony about the Welcome to L.A. video for the improvisers. I'm sure Howard winced a bit at the ask. Tony was on the lot for a recording session. We could not mess with that schedule. Tony replied, I took an improv class when I was in high school and it changed my life. I still use the lessons I learned in that class. I'll do it.
After lunch, Tony, Howard and I were walking from the commissary to the corner of Mickey Avenue and Dopey Drive where we were going to shoot the video, when Howard leaned toward me and whispered, Don't shoot any video now. Iger is right behind us.
He meant Robert Iger, the CEO and Chairman of The Walt Disney Company. When we stopped at the corner of Mickey and Dopey, Iger, recognizing Tony and Howard, stopped to say hi to a couple of key members of his company's cast. Howard introduced me to Iger as someone who'd had a long affiliation with the studio, going back to Tron.
By way of introduction, I told Iger that his wife, Willow Bay, had been my producer for the HuffPost back when I was donating a lot of political commentary to Arianna Huffington's narrative. I thought I recognized your name, Iger said. What are you working on now?
I mentioned a couple of projects. Iger explained to all of us, including his assistant, Agnes, how important a narrative is to a brand. I added that a brand's narrative is co-created with its customers. When Iger took a took a beat to process that, I told him bigSTORY uses a co-creation model. We arrive at stories collaboratively.
I know it's considered gauche by a lot of people to hand out business cards in scenarios such as this. In fact, I had seen a former CMO at Disney, who'd come from outside the industry, get dissed viciously behind her back for handing out business cards at an industry party by the same people who'd invited her to the party. I didn't care. I handed Iger my business card. Tell Willow I said hi, I said. I will, he said.
Now I swear to you, I had been thinking for a week or more about eating an ice cream sandwich. I had been eyeing them in convenience store freezers and supermarket frozen dessert aisles, holding off on what the ice cream sandwich and I both knew would be our inevitable shared destiny. Eater and Eaten. Because last Tuesday was a Magical Day, the Disney credit union was, of course, giving away free ice cream sandwiches from a booth across from the commissary.
I told the woman who handed me the ice cream sandwich that the State of California says I have nearly a thousand dollars in an account that went unclaimed when the Disney credit union re-incorporated in the 1990s. Do you know anyone I can talk to about accessing those funds? I asked. She handed me her business card. You can talk to me, she said. Give me a call. On a day like last Tuesday, you find a thousand dollars on the sidewalk. While eating an ice cream sandwich.
Back in the Animation building, Howard and I had a couple of coffees in an almost-renovated coffee shop, the Caffeine Cantina. He played me a new song written by Richard M. Sherman, who with his brother, Robert, had composed the music for Mary Poppins and many other Disney classics. It was exactly the kind of song you'd expect a Disney songwriter to write at the age of 88. Like listening to your granddad sing an original ballad about what the world was like when he was young. Back before Walt Disney had been (maybe) frozen.
During our coffee, I wondered to myself when I'd cross paths with my old friend, John Lasseter, again. John started Pixar with Steve Jobs, and is the person upon whose shoulders the success of Pixar, Disney Animation, and the Disney theme parks' attractions rest. You talk about booked. You talk about every minute of every hour of every working day being claimed by people who need you to make decisions worth billions of dollars and years of strategic direction. I hadn't seen John in three years. It occurred to me that, given the constraints on his time and the rarified orbits in which he moves these days, our paths may never cross again.
Two minutes after I had this thought, Howard said, Look who's here.
It was, of course, John Lasseter. He and Andrew Stanton, who's riding high on his latest directorial success, Finding Dory, were at Disney that day to welcome an incoming group of interns to the studio.
When John finished his welcome talk, he saw me and came over to give me one of his famous hugs. For a few fleeting moments, we caught up on families and work. I told him I haven't seen the new studio (meaning Pixar).  Have Howard arrange a visit next time you're up north, he said. And then to Howard, You should include Mike in the history of Disney animation project you guys are doing. He knows a lot of the stories.
Yes I do.
The thing that made me happiest that day happened when I thought the day couldn't possibly get any better. As I was leaving the Animation building, a group of people were filing into the theater for a presentation, moving across my path, when a face I had not seen in 25 years flashed two feet in front of me. Nina! I blurted. Surprise. Big smile. Big hug. Nina and I had started working at the studio at around the same time. We had been Disney rookies together with Howard and Hilary, the woman who'd been in my meeting at Creative Visions. I'd heard that Nina and Hilary had a falling out ten years ago and had not spoken to one another since.
We had thirty seconds to catch up before Nina had to go into her meeting. Enough time for me to say one thing. I said I'd seen Hilary that morning.
Call her, I said to Nina.
I will, she said.
We have all experienced it. Think of someone. A minute later the phone rings, and it's the person you were thinking about. Go to a place you've never been before. Run into someone you know. On Magical Days like last Tuesday, the orbits we have spun out into the universe and the people who inhabit them come around as if they are all arriving for the same party. These orbits are made by the intentions we act on, and the meaning we put into the world. When people show up like they did last Tuesday, when stories mesh, when the animation isn't an illusion but is life itself, when what didn't matter a minute ago matters now, when circles of caring that have been severed for years re-connect, it is proof that life can be magical. Even a wizard can be amazed by the outcomes.
Tags:
American Apparel
,
Andrew Stanton
,
Ariana Huffington
,
Burbank
,
CEO
,
Creative Visions
,
Disney
,
Donald Duck
,
Fox
,
Hillary Clinton
,
HuffPost
,
John Lasseter
,
Kathy Eldon
,
Love
,
Magic
,
Mary Poppins
,
Pixar
,
Politics
,
Prioritites USA
,
Publicity
,
Richard M. Sherman
,
Robert Iger
,
Serendipity
,
The Journey Is The Destination
,
Tony Anselmo
,
Toronto
,
Toronto International Film Festival
,
Walt Disney
,
Wizard