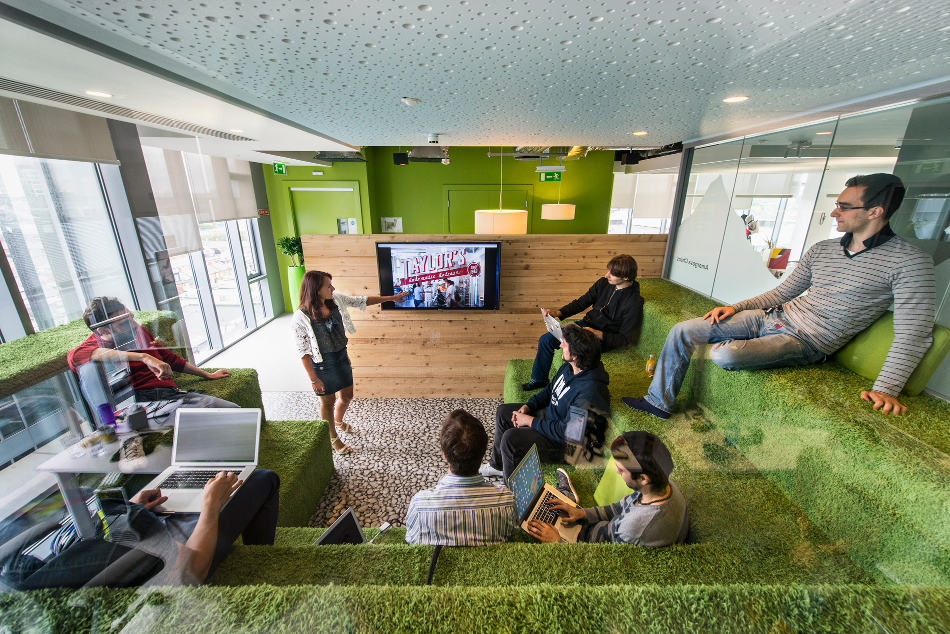 It's not that far away. 2020. The year we get blinded by all the references to perfect eyesight. Seriously, people, it's one undergrad degree away from being sci-fi-turned-reality. Year 2020. If you are a continuous learner, as one ought to be, given all the learning resources available and the tempo of change, you'll want to ponder your next degree. What will you specialize in to ensure your suitedness for future employment?
The folks at the World Economic Forum in Davos, who specialize in really big bets on the future, came up with a list of the Top Ten workplace skills for 2020, the results of a Future of Jobs report they commissioned. Note that the skills they list are about how one practices a trade or craft, not the trade or craft itself. Doesn't matter whether you're a banker, a hacker, a saint or a thief, this is what the Davosians say they're going to be paying big money for five years from now:
Complex Problem Solving
Critical Thinking
Creativity
People Management
Coordinating with Others 
Emotional Intelligence
Judgment and Decision Making
Service Orientation
Negotiation
Cognitive Flexibility
Let's break it down. It would have been a better framing by the Davosians to simply list one item–Complex Problem Solving— as the must-have skill for 2020, and the nine other items as requirements for a 'Complex Problem Solving' degree.
Let's look at the Nine Requirements:
Critical Thinking. Have an objective framework for your analysis of the problem. Note patterns and inflection points. The final exam will be multiple choice, and there will be an infinite number of choices for each test question.
Creativity. The wild thing. The Big Lebowski. Define your idiosyncracies as value propositions. There are no mistakes, there are only effects.
People Management. Manage others as you would have others manage you. It's the golden parachute rule.
Coordinating with Others. Can you sense and regulate tempo within a group? Establish and hold the group's focus? Find a flow state? Change your status to suit a situation?
Emotional Intelligence.  Your professional fate will not be determined by data, but by the emotions that move people and markets.
Judgment and Decision Making. Can you draw on your intuition as well as your intellect? Are you guided by your intentions toward the future? This skill will keep a robot from taking your job by 2020.
Service Orientation. Umair Haque and our friend Jamal Williams call this Allocentrism, placing the concerns of others ahead of your own. It accounts for expressions of love and altruism, and for quiet heroism. It gets your ego out of the way so that solutions can come into focus.
Negotiation. In 2020, negotiation will have more to do with navigation and orientation in complex scenarios than with bargaining for certain specific outcomes. This kind of negotiating is more akin to what a kayaker needs for Class V rapids than what a mediator needs for a settlement.
Cognitive Flexibility. Are you okay with the idea that what it took to solve the problem yesterday won't be what it takes to solve it today? You'll have to be, if you want to get your degree. 
Here's what else you need to know about the Nine Requirements. They are same requirements for a degree in Organizational Storytelling.
You might as well go for a double major.